Our team of experts is skilled in color matching and provides our customers with an extensive range of finishing options, from traditional elegance to modern innovation. We use the very best polyurethane/acrylic finish for our white/solid color finishes, which are developed and manufactured in Italy, and we utilize a Canadian based and produced conversion varnish for our stained and clear finishes.
All of our stains are applied by hand to bring out the beauty of the wood. Among some of the finishes, we offer antiqued glazed, distressed, matte, and high gloss to suit your style and preference. All of our coatings have UV additives to keep your kitchen looking amazing for years to come.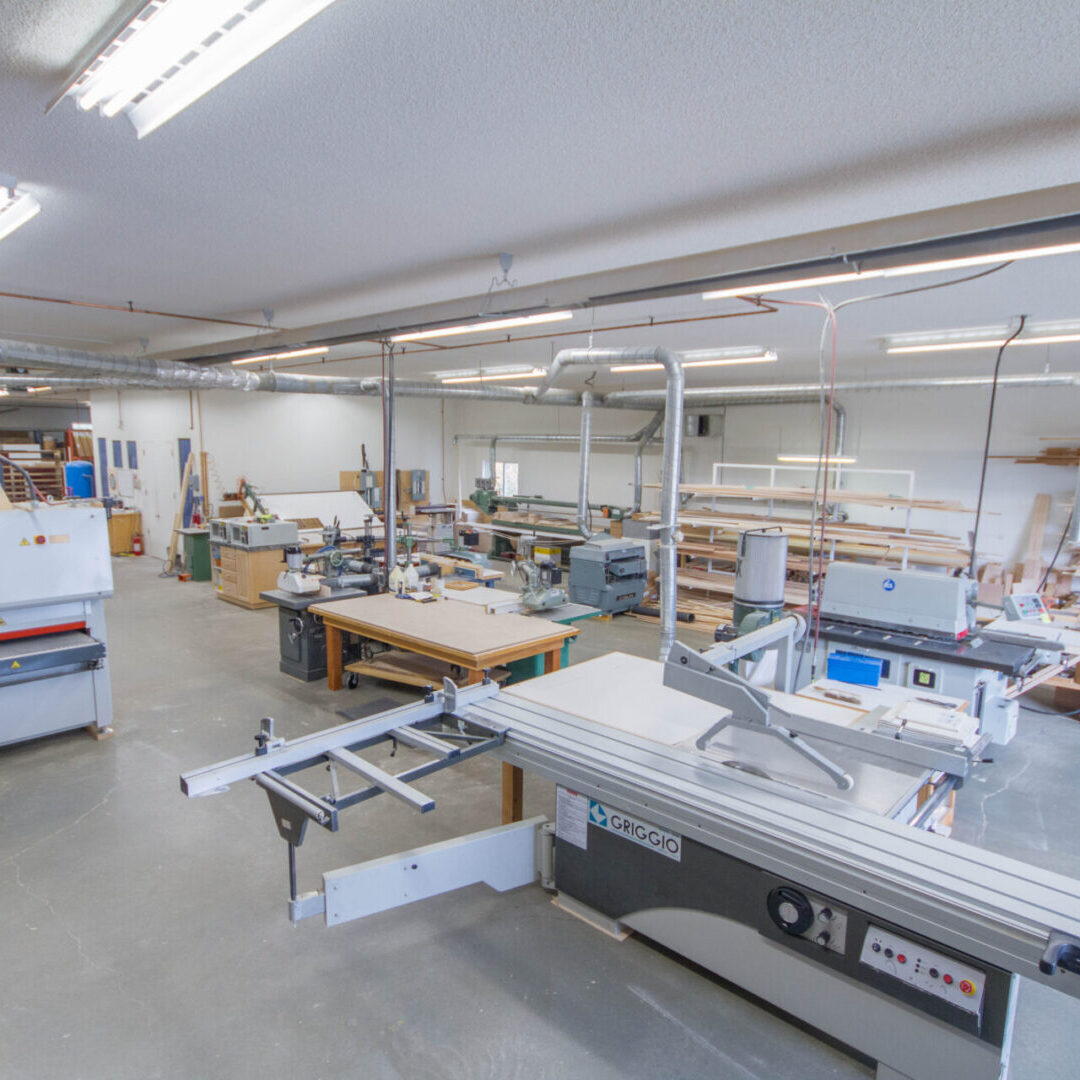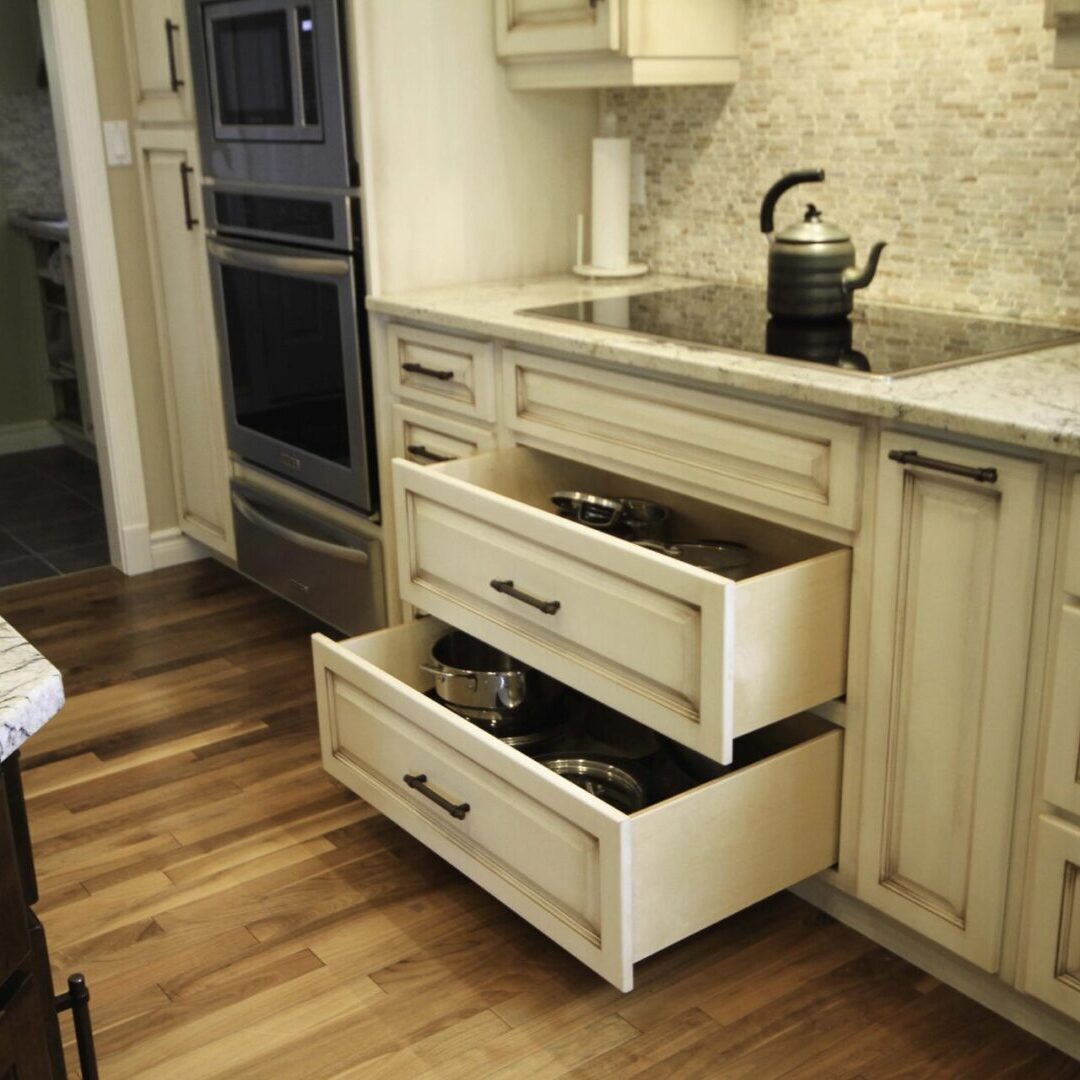 The list of options is endless. Soft close hinges and drawers are standard on all kitchens. We offer a wide variety of options from garbage and recycle bins, Mixmaster lifts, 3-tier pullouts, cutlery inserts, knife blocks, wood lazy Suzan's, just to name a few.